Star Energy Geothermal Enrols in 'Women in Leadership' Program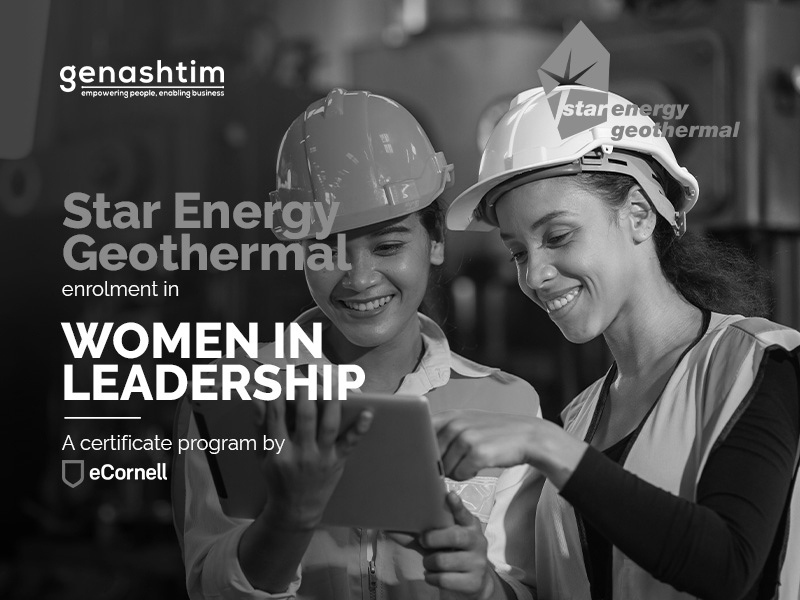 Through Genashtim, Star Energy Geothermal, Indonesia's largest geothermal energy producer and a leading clean energy company, has furthered its unwavering support for women and leadership by enrolling its employees in the eCornell 'Women in Leadership' Certificate, an online program by Cornell University. This certificate positions women who are in leadership positions to recognize when there is a gender dimension at work and how they can out strategize gender bias and their habits to achieve better results.
The Women in Leadership Certificate Program provides a venue for all the participants to interact and have dialogues with women from various industries all around the world. Genashtim Pte Ltd is honoured to be a part of this pivotal training that will help develop more women leaders around the world.
To read more about this collaboration, please click here.
Watch Prof. Deborah Streeter as she provides a short message of welcome to the Star Energy Geothermal's participants who will enrol into the program here.