Impact Boom Interviews Thomas Ng as Genashtim Bagged APSIPA 2021 Award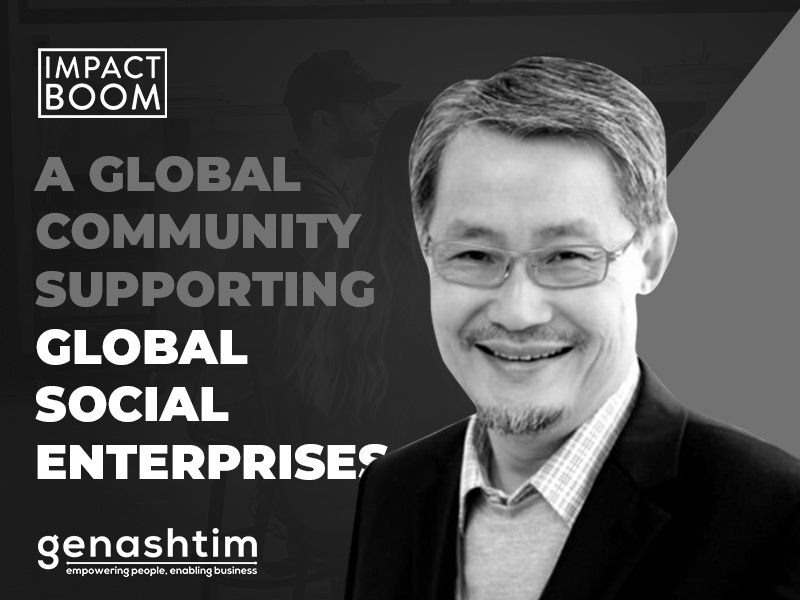 Genashtim won the 2021 Asia Pacific Social Innovation Partnership Award (APSIPA) for "Inclusive Business and received a free promotional podcast and blog by Impact Boom. You can listen to the podcast and read the blog here. 
Thomas, when interviewed by Tom Allen of Impact Boom, along with the two awardees of the same category, took the opportunity to share how it all began. From his stint as a trustee in a school for the blind in Manila, he saw the lack of employment opportunities despite the skills. After endeavours to get the skilled blind students employed hit a dead end, he took matters in his own hands and established Genashtim to employ them. 
 
Thomas proudly cited the story of Therese Saranza, who is affected by a disease that left her with quadriplegia and ventilator-dependent, yet one of Genashtim's best employees. She enjoys economic independence like the rest of the remote workforce who are people with various disabilities, refugees, senior citizens, LGBTQ individuals, and women from oppressed environments. 
Over the years, the company has grown to employ 120 global employees, working in the comfort of their homes. As Thomas quipped, Genashtim has been prepared for a pandemic more than 12 years ago and with the use of technology, the company only moved forward. 
Thank you to APSIPA and Impact Boom for the recognition and motivation to keeps us doing what we do and to do it better.