M Powered Portal Launches In Malaysia, Thailand, and Indonesia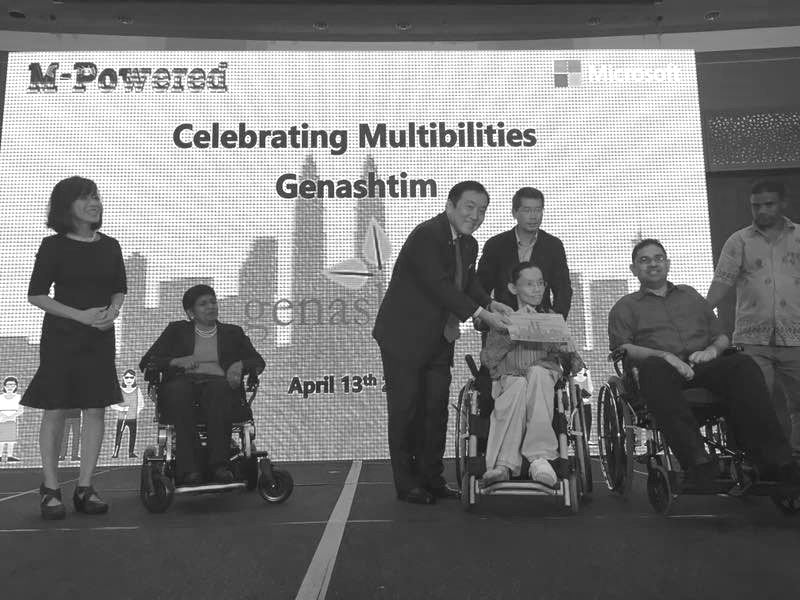 In May 31, 2016, Microsoft Southeast Asia contracted with Genashtim to setup M-Powered, an online portal that leverages technology and the internet to encourage, enable and develop at-risk youth in computer science and connect them with employment and entrepreneurial opportunities.
The M-Powered Portal is a one-stop platform that serves as a network for employers, job seekers, online freelancers, trainees, sponsors and NGOs. It features a job portal, e-learning, marketplace, mentorship and news section which features activities and success stories. It has linkages with employers, universities and government bodies. Today, there are more than 200,000 registered users on M-Powered.
M-Powered Thailand
IM-Powered Thailand under Microsoft Thailand Limited has been launched successfully on February 3, 2017, in conjunction with the Ministry of Labor by integrating its Smart Job website to provide qualified job seekers employment opportunities. The event was witnessed by NGOs, government agencies, business owners, youth organizations and was covered by most media outfits. Please visit the link for more details.  Up to now, Genashtim is managing the portal for Thailand.
M-Powered Indonesia
IOn February 8, 2017 Microsoft Indonesia joined forces with the Ministry of Manpower (MoM) and YCAB Foundation to launch Generasi Bisa, Indonesia's version of M-Powered, aimed at empowering Indonesian youth age 15-24 years old.  The platform was officially launched by the Minister of Manpower, Hanif Dhakiri witnessed by their GM, Andreas Diantoro and YCAB Foundation CEO & Founder, Veronica Colondam.  The event showcased the successful collaboration between YCAB Foundation, the Ministry of Manpower and Microsoft Indonesia to bring in technology as a tool for human capital development.
IThe platform, developed by Genashtim, now completely runs on Microsoft Azure, and aims to prepare youth to become work-ready and world-ready by providing them with:
Free Online Courses (Kursus) – Currently the courses available are categorized for topics in IT, entrepreneurship and work readiness.  Most are largely pulled from our Microsoft Virtual Academy (MVA) and our partnership with other NGO partners throughout Indonesia.
entry Level Job Market (Kerja) – There is currently no job market platform focused on showcasing entry-level jobs like Generasi Bisa.  There are currently almost 100 entry-level job postings available and the number continues to increase.
Mentorship – Youth accessing the portal can apply to be mentored by volunteers from various industries such as IT, government sector, NGOs, etc.
I the launch, Minister Hanif stated that Generasi Bisa exemplifies how partnerships between the government, private sector, and NGO should be undertaken in addressing Indonesia's challenges.  The minister currently has a challenge of upskilling Indonesia's workforce (of which 60% of them are only junior high school graduates) and improving the quality of Indonesia's youth. Given the limited resources available, Minister Hanif believes that technology plays a key role in ensuring that Indonesians can get the necessary resources to further develop their skills and to increase the nation's competitiveness.  Here's the link for the event.
M-Powered Malaysia
Microsoft Malaysia decided that their version of M-Powered would be targeted at youth with disabilities. This was launched on April 13, 2017, and officiated by YB Dato' Seri Ong Ka Chuan, Minister of International Trade and Industry II, and Senator Bathmavathi Krishnan, who is a wheelchair-user. Please visit the link for more details.
At this event, Genashtim was also recognized for our participation in this project: