Tips to Prevent Burnout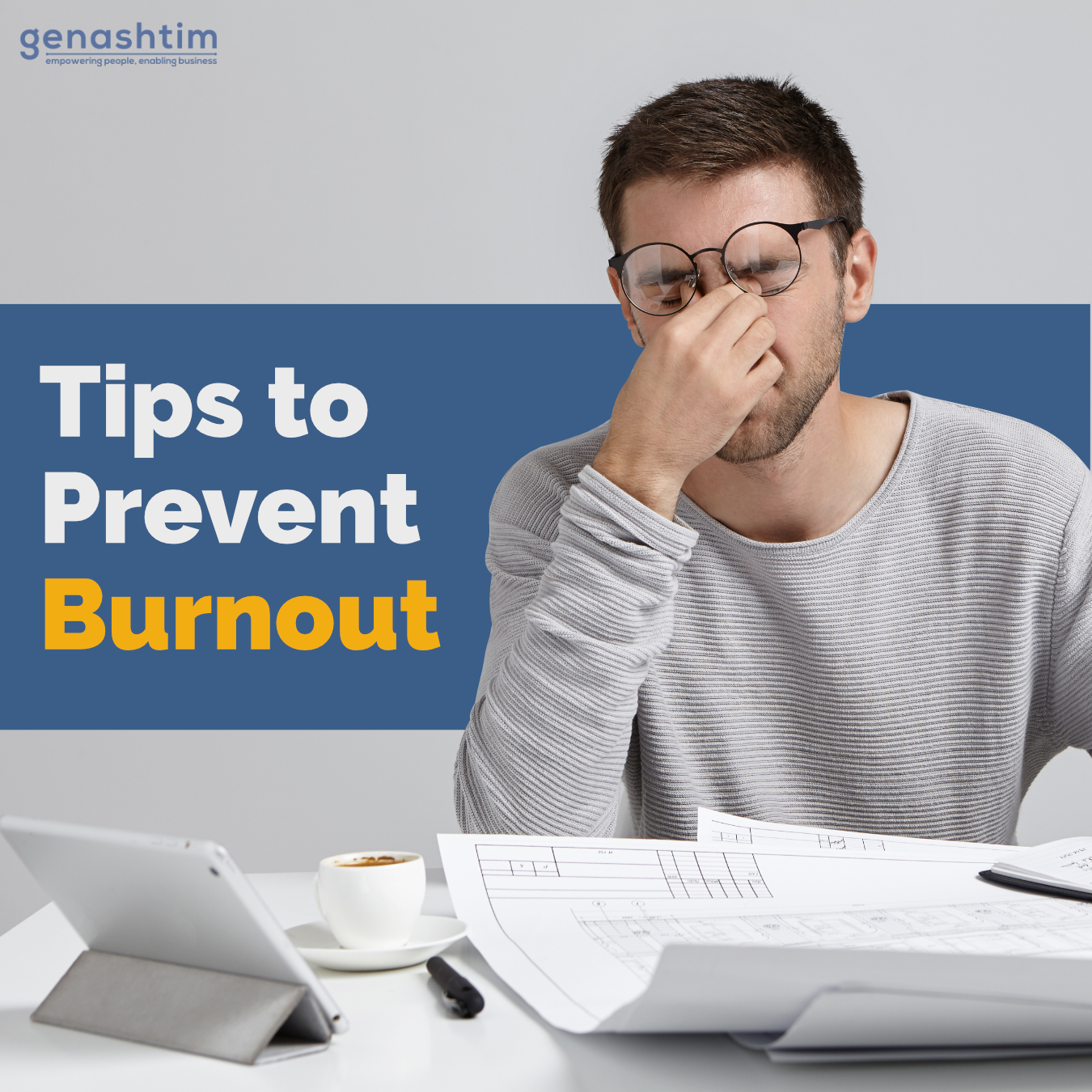 Although stress is inevitable, burnout can be avoided. Following these methods may help you in getting the most out of yourself to prevent burnout. 
Exercise regularly – Exercise is beneficial not just to our physical health but also to our emotional well-being. Are you pressed for time? Mini-workouts and brief walks are easy methods to include fitness into your daily routine. 
Develop good sleeping habits – Our bodies require rest and reset time, which is why good sleeping habits are so important for our over-all health. Avoiding coffee before bedtime will help you develop a calm evening routine, and keeping your phone out of the bedroom will rid you from distractions and condition you to have a good night's sleep. 
Eat a balanced diet – Eating a balanced diet rich in omega-3 fatty acids will help you feel better naturally. Foods high in omega-3 such as flaxseed oil, walnuts, and salmon, can help improve your mood.
Ask for help – It's critical to seek support when you're in a stressful situation. If asking for help is tough, create a self-care "check-in" with close friends and family members so that you can look after each other during difficult times.