The Future of Businesses is a Hybrid Workplace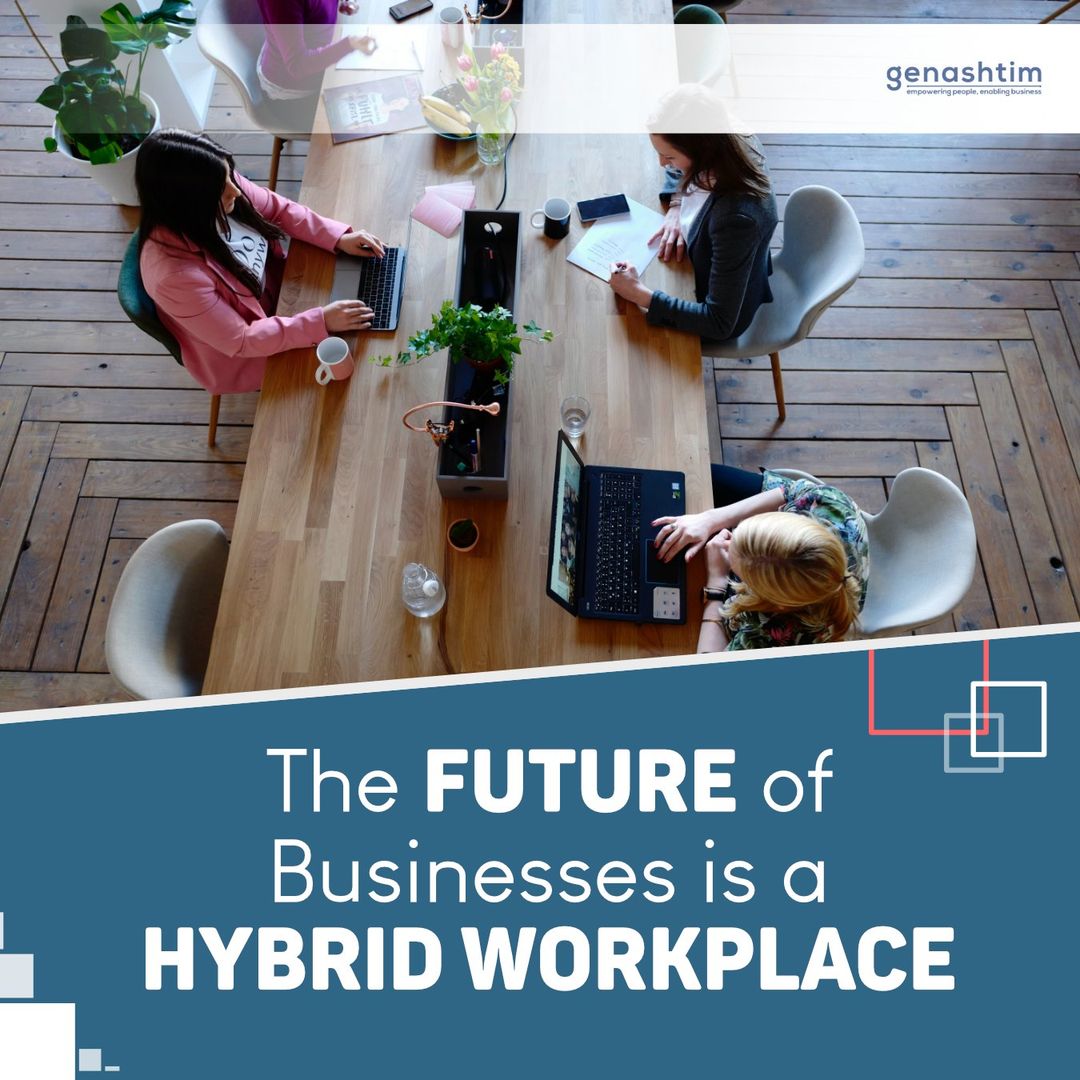 Because of the COVID-19 pandemic, we have had a complete shift in most of our regular activities this year. While several businesses have changed their work practises to incorporate the work-from-home programme, it is not without hiccups and difficulties.
To deal with the ongoing health crisis that has plagued many industries, plans for a hybrid workplace were injected into the scheme. This new concept has aided in the preservation and sustainability of organisations to the greatest extent possible.
The hybrid WFH model allows certain employees to work remotely, and others work on-site. Teams and divisions can be divided into two parts: remote work and in-house work. That may also be an arrangement in which staff come to the office on occasion and perform any of their duties at home at their convenience. Employees and businesses alike are benefiting from this cost-effective method of working that improves sustainability. This makes for a better workflow across the pandemic as well as how organisations will operate long term.
With this setup, there are a plethora of benefits for both the company and its employees. Implementing this style of work model successfully would increase corporate sustainability and success. These are only a few of its advantages and there are many more:
• Reduced operational costs
Companies that do not need actual offices save money by not needing to carry out day-to-day activities. This also lowers freight costs, saving a significant amount of money.
• Increased productivity
Employees feel more responsible and accountable for their duties and responsibilities as they operate remotely. This increases their independence and trust in carrying out their tasks. Since people are separated, they become more focused on their own jobs, leaving no space for micromanagement.
• Enables distributed/remote teams
Corporations will cross-collaborate with teams using technology-enabled software to maintain job productivity and performance. This job model enables versatility to become a viable alternative, thus improving the overall success of the enterprise. While difficulties can arise, they can be overcome by following the correct course of action and using the appropriate tools.
Most companies have shouldered the provision of equipment for their employees to have an option of working from home which have proven to be a fruitful strategy.
The Making of a Hybrid Workplace
Implementing this style necessitates hard work and discipline in order to be effective. Your company would be able to build a hybrid work atmosphere if you take these steps:
• Make a Cultural Shift
During the transition, all those involved must be open to the transitions and problems that it may present. Leaders must be able to do an analysis on its application and the appropriate plan of action for their staff, as well as to discuss the many possibilities that this paradigm will provide. They must consider appropriate steps such as reshaping the company's priorities and strategies, which would enable workers to adjust their performance and morale.
Leaders must be able to clearly articulate their strategy so that their teams can prepare for these variations.
• Be more transparent
Transparency allows the staff to adapt by keeping them in the loop. As a leader, you will be able to assess your team's interests and concerns.
• Practice 4-day work week
Since most employees have had a taste of work flexibility, they will demand a work culture that will best fit the world today. Most countries have practiced having a 4-day work week which have proven to be effective. Employees can work on-site for 4 days and the other remaining days, they can work remotely.
This will reduce their working hours, allowing for a boost in productivity and flexibility in their schedules. Work-life balance can be achieved as companies continue to encourage an employee-centric environment.
• Invest in the necessary tools
Having this type of work model would require the appropriate and proper use of tools since work will be done remotely. To ensure feasible daily operations, an organisation must invest in tools that fit its needs.
An organization's mission is to be competitive but still encourage greater sustainability. There is a need for an atmosphere in which individual wellbeing is prioritised and workers can select which working style is more beneficial for them. Keeping up with evolving job patterns is critical during these turbulent periods to avoid falling behind.