COVID-19 Delta Variant on the Rise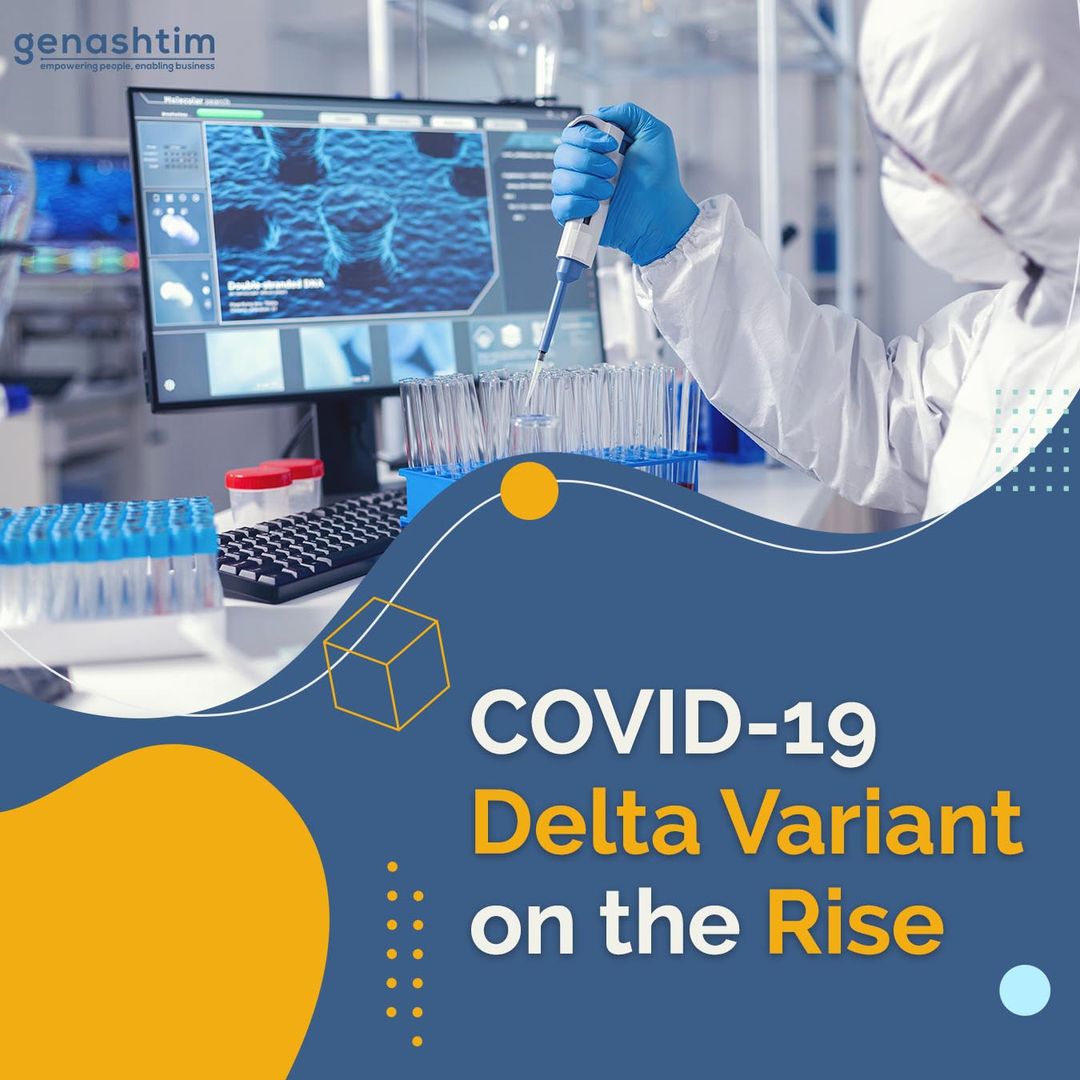 COVID-19 is on the rise once more, this time due to the Delta variant, the new highly contagious and lethal strain, which has been discovered in over 100 nations and is the most prevalent form in the world.
According to the World Health Organization, the Delta strain, which was first discovered in India, is 55% more transmissible than the Alpha version, which originated in the United Kingdom and is 50% more transmissible than the first virus discovered in Wuhan, China. It spreads more quickly by airborne transmission and has a 5-to-8 infectivity rate meaning that 100 people can contaminate 800 additional people.
Based on the ZOE COVID study, an ongoing app-based research project headquartered in the United Kingdom, the most prevalent symptoms appear to be runny nose, sore throat, and headache, which are transferred mostly to unvaccinated people. Though common COVID-19 symptoms are cough, loss of taste or smell, and fever, it has been observed by certain doctors and public health authorities that people infected with the Delta exhibit distinct symptoms.
Health experts still recommend wearing a face mask even if you're completely vaccinated, especially if you'll be indoors with individuals who aren't vaccinated or who aren't following health standards. The times have turned to be a 'pandemic of the unvaccinated'. Even if you've been vaccinated, there's still a chance of getting sick but if vaccinated, there is a significantly lower possibility of feeling the severe stages which can result to hospitalisation or death.
The best long-term strategy to curb the spread of the disease now is by ramping up the vaccination speed rates everywhere and for all citizens to continue maintaining all safety measures and physical social distancing.