How to Remain Calm and Composed during Stressful Situations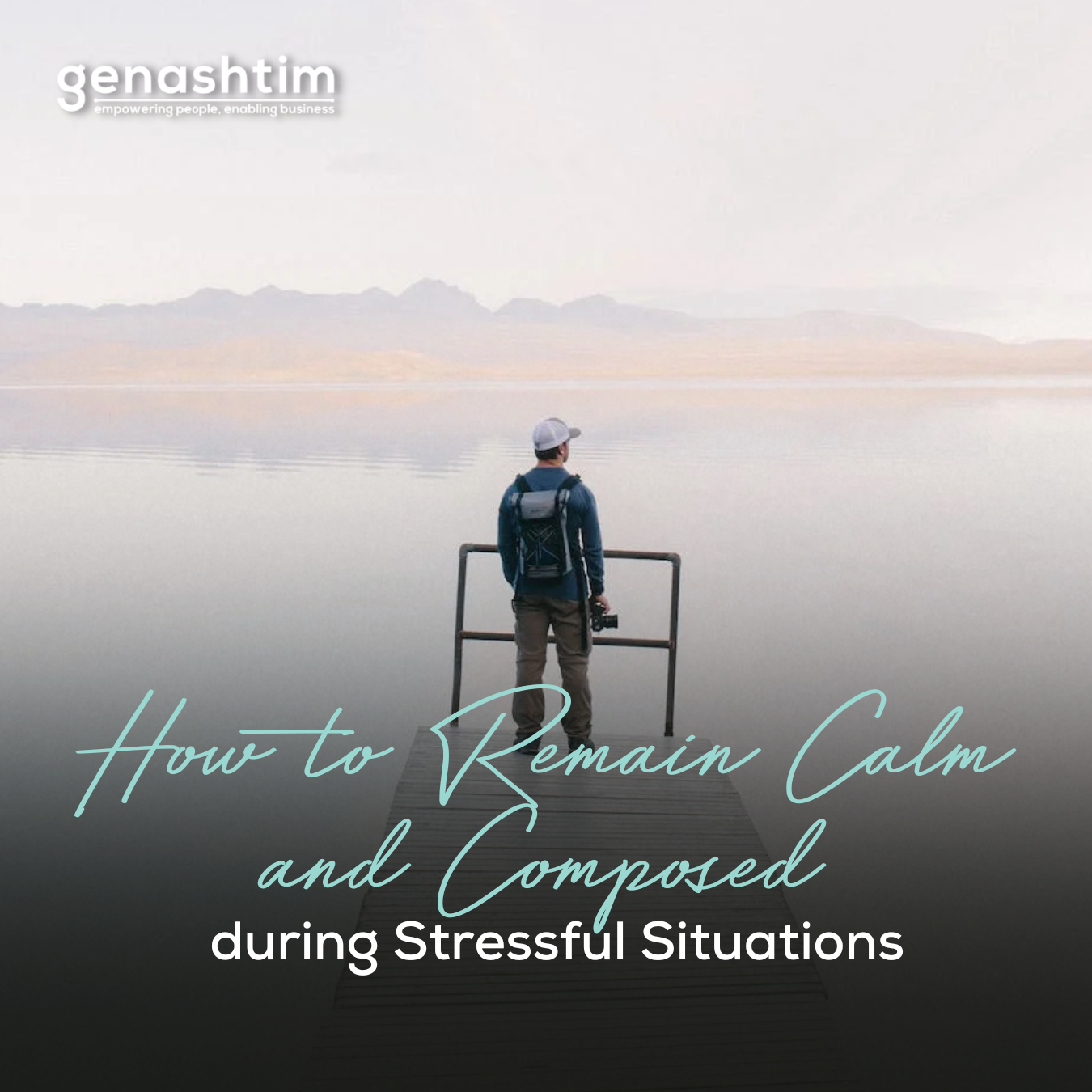 The fast-paced life we lead inevitably leads to stress and anxiety, so stressful situations have become part of our routine – both in our work and personal life. Some people panic when faced with stressful situations and as a result make bad decisions. 
Below are some tips to help with keeping calm in stressful situations.  
1. Avoid overthinking 
Overthinking is when we make a mountain out of a molehill, get stuck in the loop of what-ifs, and panic about things that are either quite unlikely to happen or simply out of our control. Therefore, when stuck in these loops, just stop, and think of the things that you can control and tackle these one at a time.  
2. Focus on the positives 
When under pressure and stressed, it is common to lose hope and give up by accepting that you don't have any control over your situation. However, instead of focusing on all the things that can go wrong, consider, and analyze your surroundings and find the good things that can be used as leverage to take you out of that situation. Once you find these, the knot begins to untangle in a surprisingly short time.  
3. Exercise and meditate 
Keeping our body and mind healthy is one of the basic tactics in fighting stress and anxiety. A simple physical activity such as taking a walk releases endorphins, – a hormone that makes us feel good. Similarly, a few minutes of meditation by simply sitting quietly and focusing on our breathing helps our brain to relax so we can have more control over our emotions when faced with a stressful situation.  
4. Know what to do next 
One of the main reasons for stress and anxiety in any given situation is uncertainty in the future. We feel stressed when we don't know what to do next and how to get out of a crisis. Although we can't always predict the future, having a plan for worst-case scenarios helps us to remain calm and focused when it actually happens.  
Stress and anxiety have become part and parcel of our everyday lives. Learning how to tackle it and remaining calm under stressful situations are essential for both our physical and mental health. With these tips, you can start handling stressful situations in a calmer and more calculated manner.