7 Amazing Advantages of User-Generated Content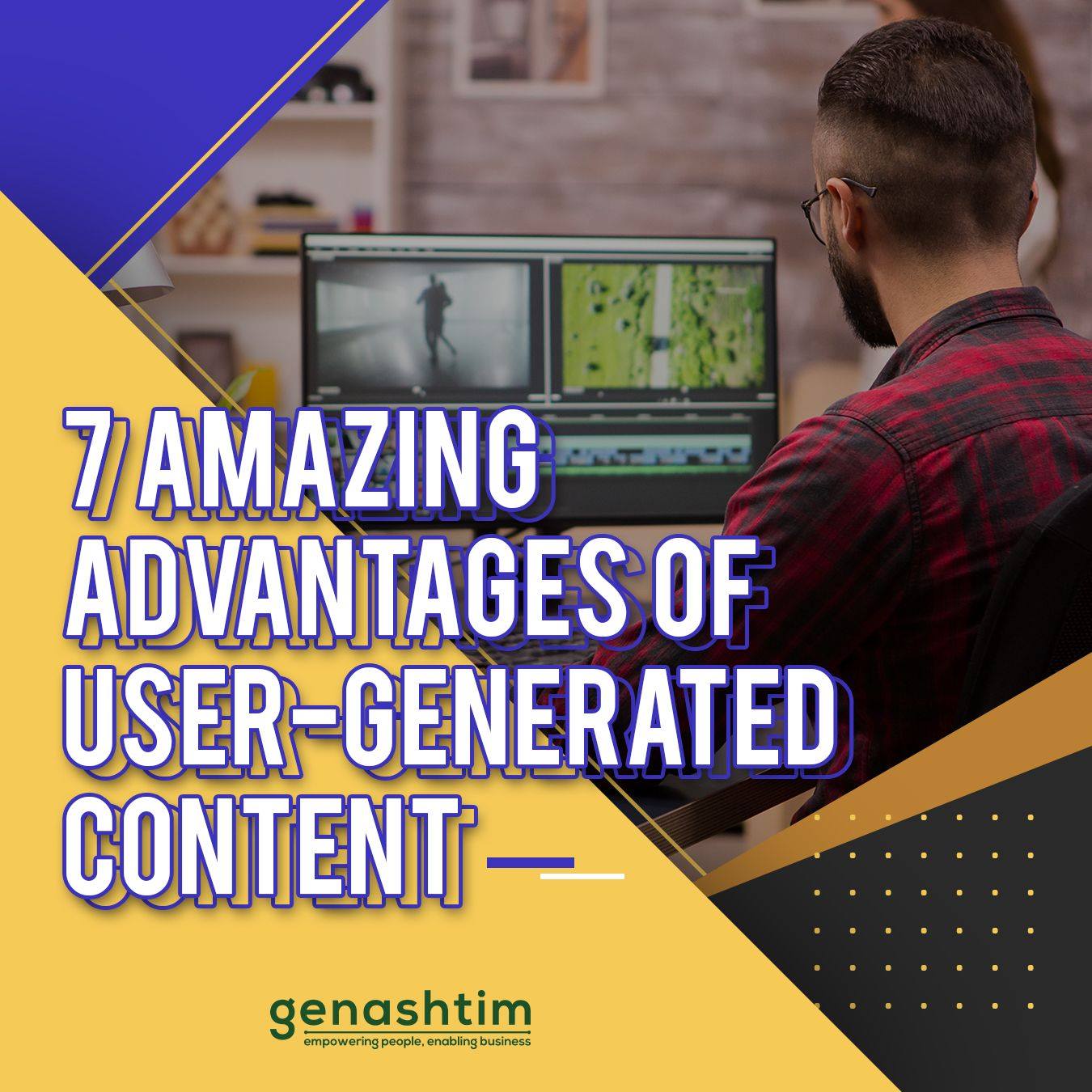 1. Your audience does much of the task
User-Generated Content (UGC) is becoming the key to any integrated content marketing strategy. If your brand isn't using it, then you're missing out on a big opportunity to let your customers promote your products and services for you.
2. Higher conversion rate
UGC converts at a higher rate than brand produced content. If you have not considered this, you're essentially making life more difficult for yourself. Keep things simple, work smarter not harder.
3. Reliability
Reaping the benefits of UGC doesn't limit you to searching consumer posts for content relevant to you. You can go a step forward and benefit from consumers' subconscious desire to fit in with their peers.
4. Increases your reach on social media
To ensure you are getting the most out of each social media network, you have to learn more about each aspect of it. The most important thing s is to ensure that you have the skill and understanding of how every platform's algorithm works.
5. Authenticity
A survey shows that 86% of people say authenticity is the key when deciding what brands they like and support. This is especially for younger generations who now command $200 billion in annual spending power but are the least engaged with brands.
6. Audience Insights/ Feedback
Know what you need to get out of the exchange before you ask. And most importantly, what you plan to do with the information once you receive it. Asking for and then giving feedback ultimately requires time on behalf of both you and your audience. Make sure it's not wasted.
7. Unique content: Unique positioning
Brand positioning is an ever-changing concept. This is even more rapid with technology. Social channels fade in and out of style, as does marketing language. In your brand positioning strategy, be sure you build in a mechanism for change. Otherwise, your position will be out of date, and will gradually cease to exist.
Source:
https://buff.ly/36YH8JO