Genashtim's Sustainable Brand Gets a Case Study Feature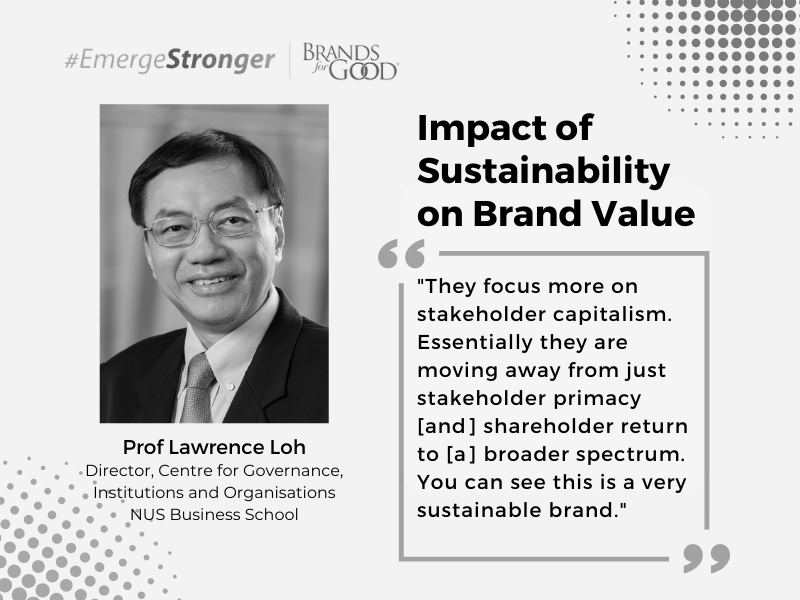 A webinar titled "Impact of Sustainability on Brand Value: Evidence from Singapore's Companies, ASEAN Next?" took place on Friday, 13th August 2021. The webinar was organised by Brands for Good and focused on sustainability in business in relation to better market values. This webinar was headed by Prof Lawrence Loh, Director of Centre for Governance and Sustainability (CGS) at the NUS Business School, National University of Singapore (NUS). 
Prof Lawrence Loh used Genashtim's sustainable brand status in a case study framework and elaborated on what drives Genashtim as a business with a social mission. He also stated that Genashtim is one the best and most distinct examples for Brands for Good. 
Prof Loh noted that the Singapore Business Federation (SBF) has been working with Genashtim to run workshops to encourage and influence Small and Medium Enterprises (SMEs) to implement Environmental, Social, and Governance (ESG) in their businesses.
Genashtim's inclusion in this sustainable business webinar reflects Genashtim's achievement as a B Corp certified, for-profit social enterprise. It's a proud moment that inspires us to improve our sustainable best practices.