"Empowering People, Enabling Business" Podcast Episode 4: Breaking Barriers and Wheeling Through the World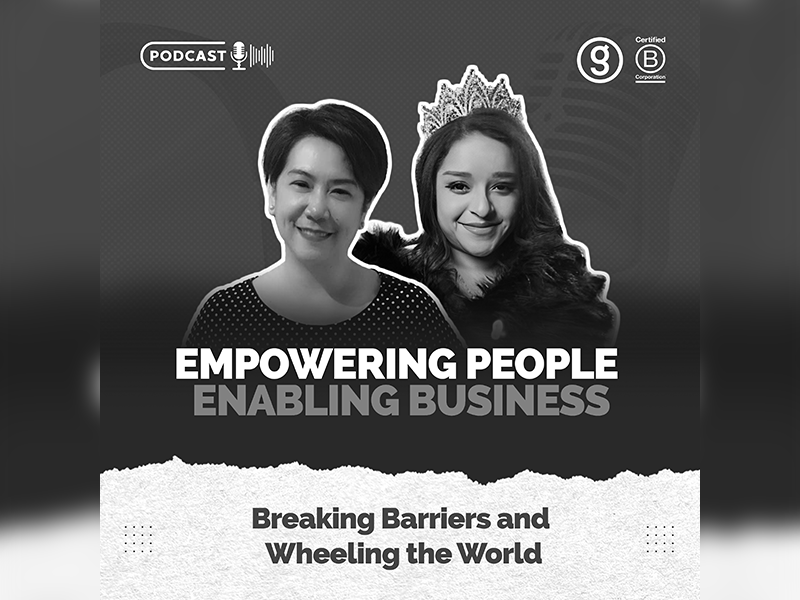 In a world that often underestimates the indomitable human spirit, this podcast episode features a remarkable story that serves as an awe-inspiring testament to the power of resilience, determination, and adaptability.  
Join host Cathy So and special guest Kimi Ashikeen as they explore the transformative power of remote work and how it breaks barriers for people with disabilities (PWDs).  
After a tragic accident that left her wheelchair-bound for life, Kimi embarked on a challenging yet transformative journey as a person with disabilities (PWD) in the remote work landscape. From conquering personal challenges to advocating for inclusivity, Kimi has not only transformed her own life but she has also become an inspiration for countless individuals worldwide. Her unwavering determination, resilience, and pursuit of meaningful work serve as a powerful reminder that barriers are meant to be broken, and opportunities abound for those who dare to defy the odds.  
Get ready to break free from limitations and wheel through the world towards a brighter, more accessible future!