"Empowering People, Enabling Business" Podcast Episode 6: Digital Learning 101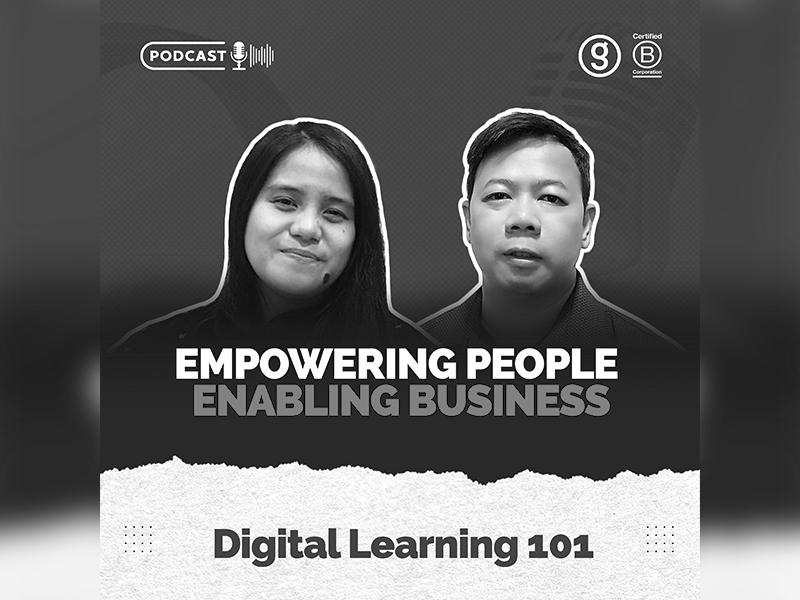 Discover the art of crafting compelling courseware, the integration of cutting-edge technologies, and how Genashtim is empowering individuals and businesses to thrive in the digital age. In this sixth podcast episode, listen as Macleen and Amalina share invaluable insights on how the fusion of technology and learning has the power to reshape industries and transcend boundaries. 
In the dynamic 21st-century landscape, education and businesses have undergone a remarkable evolution. Step into the spotlight with the sixth episode of the captivating "Empowering People, Enabling Business" podcast, hosted by Amalina Hares, Genashtim's training coordinator and facilitator. Join her in this enlightening episode and explore the realm of learning digitalization, guided by the insights of the remarkable Macleen Nabong, Head of Genashtim's Learning D Services. 
In this latest podcast installment, explore the intricacies of e-learning, LMS administration, and engaging courseware development. Discover how Genashtim stands at the forefront, harnessing cutting-edge technologies to create enthralling learning experiences that empower individuals and drive business growth. 
As our world accelerates toward digitalization, it becomes imperative for both education and businesses to embrace these technological advancements. In this episode, Macleen reveals how Genashtim is not merely following this trend, but actively shaping it. Learn more about the monumental shift from traditional learning models to an inclusive, immersive, and flexible digital landscape. Let Macleen enlighten you with the fact that technology is not just an accessory but a fundamental component in crafting learning journeys that truly resonate with modern learners. 
Ready to unlock the secrets of education's digital evolution? Tune in to the latest episode of our "Empowering People, Enabling Business" podcast and join the conversation now!