Simple Tips to Take Care of Ourselves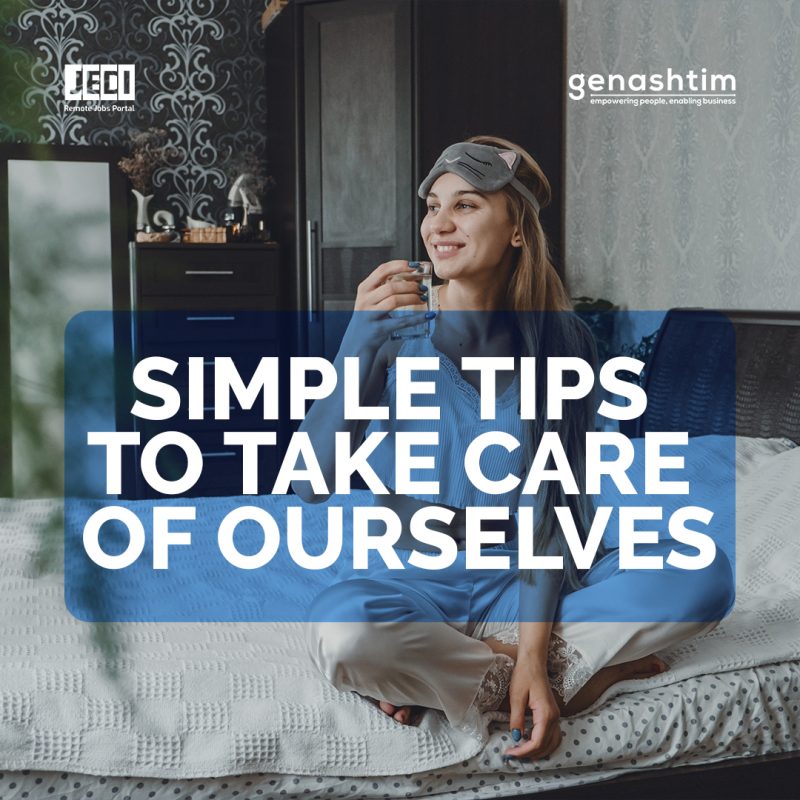 It's natural to feel overwhelmed with anxiety under the current situation caused by the pandemic so it is essential to schedule time for some self-care. 
Keep active – Exercise is beneficial to both our physical and mental health. You can do a variety of exercises even from home by learning from YouTube or using any online exercise applications. 
Take time to meditate – When we worry about something, we tend to over-analyze the situation. Practicing mindfulness for about 10 minutes or so can be relaxing and calming. 
Talk to your friends – Even if a face-to-face meeting is out of the question, try to stay in touch with your friends via WhatsApp, Teams, phone calls, and the various online communication tools out there.  
Limit social media usage – We're all deluged with updates on social media and news right now. It's important to stay informed, but try to limit your social media consumption and read only from reliable sources. 
Create a music playlist – We can feel relaxed when we listen to our favorite music. Download a music streaming app and create a playlist of your favorite songs to keep you motivated and inspired.