"Empowering People, Enabling Business" Podcast Episode 5: The Blueprint of eLearning Excellence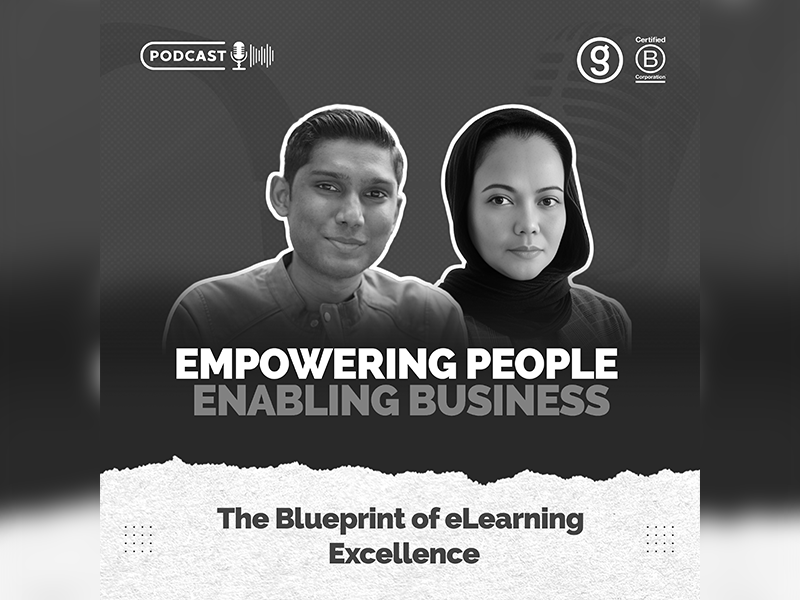 Step into the fascinating world of e-learning with the latest episode of our "Empowering People, Enabling Business" podcast! Join Maszuin Kamarudin, the esteemed QA Manager at Genashtim, and our expert host Bernard Nathan as they take you on an exhilarating expedition through the boundless realm of digital learning. 
Have you ever wondered how e-learning courses are meticulously curated? Masz will be your guide, unveiling the behind-the-scenes magic! It all begins with understanding your client's unique needs through a comprehensive assessment survey, aligning with their objectives. From there, dive into research to craft tailor-made content and design learning outcomes that precisely meet your client's aspirations. 
When catering to your audience, remember that less can be more. Ensure your modules are interactive and time-efficient, making learning an enjoyable breeze. By breaking down courses into bite-sized lessons, embrace the power of micro-learning to captivate and engage your learners fully. 
Don't miss this enlightening episode! Tune in to "The Blueprint of eLearning Excellence" and let Maszuin and Bernard shed light on the limitless potential of e-learning, offering you endless possibilities for personal and professional growth.