Stop Procrastination in 5 Seconds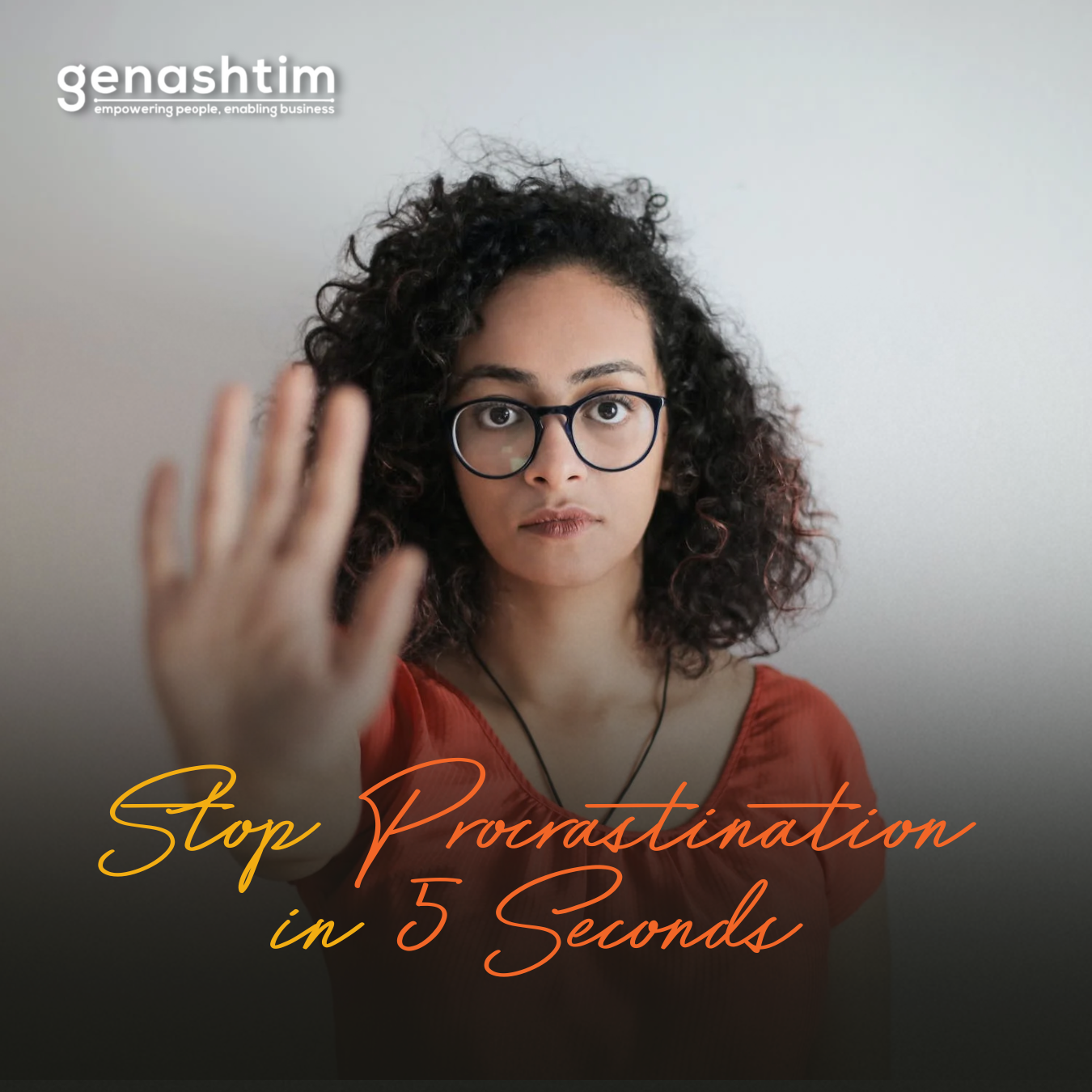 Avoidance, panic, and cramming – that is how a procrastinator gets things done. We are all familiar with the concept of procrastination as more than half of us tend to put things off for a later time simply because we don't feel like doing it at the time. Many swear on the benefits of procrastination and that the panic and adrenaline rush help them to clear their minds and produce better results. On the other hand, most people suffer from anxiety, stress, and impostor syndrome because they can't get out of the unstoppable cycle of procrastination.  
Mel Robinson, an author, television host, and motivational speaker, came up with a solution that can help with many distasteful tasks, be it waking up in the morning, working out, or studying. Her trick can also be used to help with procrastination. The trick is quite simple and involves only three steps to complete. Here is how it works:  
Step one: You get a new idea or remember a pending task. 
Step two: Count 5 to 1 backward: 5, 4, 3, 2, 1 
Step three: As soon as you hit 1 get up and start the task without thinking or delay.  
It may sound too simplistic but not only does counting backward sounds like an urgent countdown urging us to do something when it ends but is also effective in getting us from thought to action within 5-seconds, which doesn't give our brain enough time to stop us or scare us away from the task. As we all know, starting a task is the hardest part but once you start – your brain will have no choice but to cooperate.  
Try the five-second rule and let us know in the comments if it works for you.